Drama and Singing Classes
Drama
Looking for a creative outlet for your little ones?
Our Drama classes for kids are not just for budding actors, they can help with all sorts of interests by improving their confidence, speech, and self-esteem. It is also a great place for them to extend their friendship circle and meet new friends with similar hobbies.
Drama offers students the ability to express themselves in a controlled, cooperative environment encouraging positive self-esteem, confidence and high-level communication skills.
Our Pre-Teens progress into part speaking, monologues and character development through acting and performing opportunities. Developing skills and building on technique, they develop the range of characteristics as they build in confidence and passion.
With a focus on refining their dramatic skills, the teenagers learn improvisation, emotion and expand on their drama journey as an actor encompassing all they have learnt and continue to develop.
Expanding their imagination, learning to express themselves and expanding their skills to create wild and wacky characters, our Junior School drama students learn expression, emotion and the ability to develop their own characters whilst experiencing a range of drama games to keep the imagination flowing.
Singing
Does your child sing at home, at the shops, for the next door neighbours? Singing classes for kids at The Dance and Theatre Factory offers fun lessons with modern popular songs for all ages.
Pre-Teens
Pre-teen classes expand on the musical and singing skills introduced in the Junior classes. Repertoire is introduced relevant to the classes skill level and is used to develop music theory, aural (listening) and performance skills. Students will begin to explore more complicated songs and harmonies with a focus on lyrical intention, character development and audition skills as they develop ensemble and solo singing styles.
Juniors
Junior singing classes focus on developing a musical ear/audiation through a variety of games, short songs and canons. Students are also introduced to foundation singing skills such as warming up, articulation, tempo, rhythm, dynamics, singing in unison and part singing, and are encouraged to vocalise confidently together and individually.
Teens
Teen singing classes aim to further develop singing performance skills with a focus on repertoire in different vocal styles. Harmony skills range from beginner to advanced and classes include music theory, sight reading, aural (listening) skills, musicality elements, building a convincing connection to lyric, singing and movement, breathing techniques and more advanced vocal techniques such as belting. Repertoire ranges from intermediate to advanced and explores a variety of different characters and themes.
Exercises, repertoire choices and games are based on the skill levels in each class as well as the latest voice science/singing pedagogy relevant to prepubescent and adolescent vocal development. Students are encouraged to challenge themselves and have fun with the class content in an environment where they can make mistakes, grow and achieve valuable singing skills for musical theatre performance.
From recreational dance classes for kids to the aspiring star performer we have a technique and style to suit all abilities and ages.
Package your dance classes with drama and singing classes for the full Musical Theatre experience or extend your training to accelerate your learning and achieve recognition and qualifications.
Dance Start and Musical Theatre Start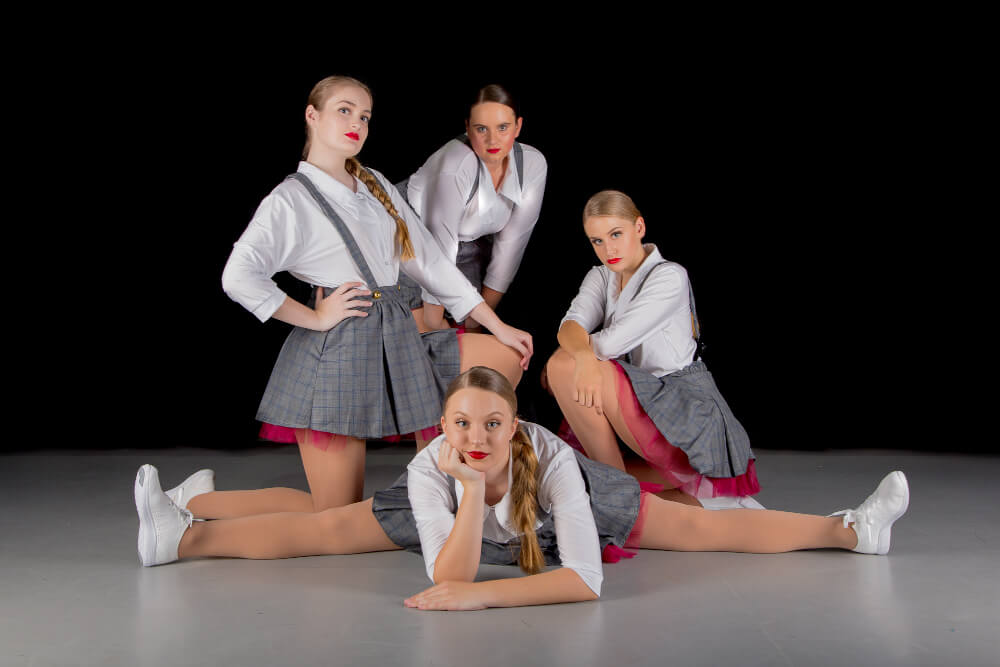 Examinations, Performances, VET & Private Tuition
Shine Bright like the star you are
Dance? Act? Sing? Your way! Come and try new styles today. Join us at The Dance and Theatre Factory! New enrolments welcome anytime.