Examinations, Performances, VET & Private Tuition
Examinations, Performances, VET & Private Tuition
The Dance and Theatre Factory is committed to providing opportunities for students to gain recognition for their hard work across all areas of training offered at The Dance and Theatre Factory and to build a portfolio of evidence of training for future professional application. TTF is affiliated with several examining organisations that are highly regarded and/or of international repute.
And further we aim to provide many performance opportunities for students to "show off" their skills and practice their developing craft.
Ballet
The Dance and Theatre Factory teaches and prepares ballet students for Royal Academy of Dance examinations. Students are invited to sit for examinations from 6 years of age – Primary and upwards.
Students undertaking examinations are required to attend 2 classes per week for the grade levels Primary to Grade 5 and 3 or more classes per week for vocational grades, Intermediate Foundation to Advanced 2.
Jazz and Tap
The Dance and Theatre Factory prepares students for COMDANCE assessments. Students are invited to sit for jazz and tap assessments from 7 years. Students wishing to enter dance assessments are required to attend at least 2 dance classes per week per style.
Vocational Training
Students can enrol in courses towards attaining a vocational qualification from the age of 15 years. Courses are delivered by our sister school, The Academy of Dance and Musical Theatre (ADMT) and in partnership with ATOD RTO 31624.
Performances
Besides the annual Ballet and Musical Theatre productions The Dance and Theatre Factory extra Performances include
eisteddfod competitions for groups , solos, duos or trios.
showcases
musical productions
cabarets
community events and Christmas carols
National Festivals and International tours.
Enthusiastic and dedicated students are invited to participate in extra "performance" team classes where they learn and rehearse performance items for events. The performance kids develop wonderful friendships and a strong work ethic while aiming for the stars! The experience fosters self-discipline, respect and commitment while building confident young people.
Drama and Musical Theatre
Students can elect to undertake Trinity College musical theatre, speech and drama or acting examinations. Students prepare for Trinity College examinations with regular private lessons as well as group drama classes and singing classes.
Singing
Students taking private singing lessons as well as group lessons can prepare for examinations through Trinity College or AMEB.
Private Lessons
For soloists, duos and trios or examination preparation. Students can book private lessons with their teacher of choice and benefit from one on one tuition as they prepare for their examination or eisteddfod competition. The Dance and Theatre Factory teachers are always happy to share their experience and mentor dancers and performers towards their best efforts.
From recreational dance classes for kids to the aspiring star performer we have a technique and style to suit all abilities and ages.
Package your dance classes with drama and singing classes for the full Musical Theatre experience or extend your training to accelerate your learning and achieve recognition and qualifications.
Dance Start and Musical Theatre Start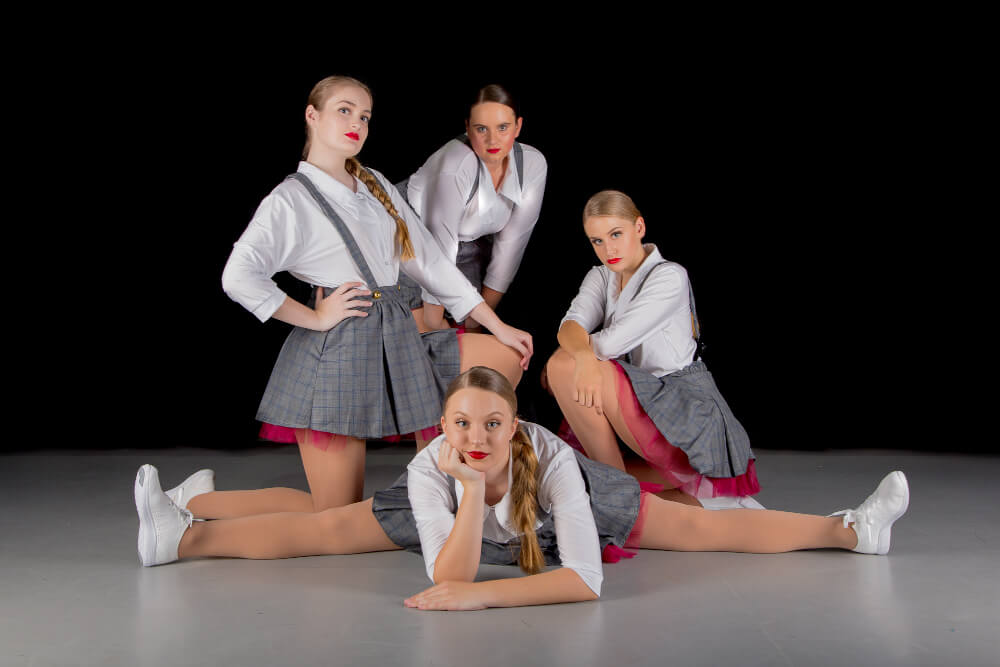 Examinations, Performances, VET & Private Tuition
Shine Bright like the star you are
Dance? Act? Sing? Your way! Come and try new styles today. Join us at The Dance and Theatre Factory! New enrolments welcome anytime.