Musical Theatre Classes & Dance Class Packages
Musical Theatre Packages
Musical Theatre is unique in the access to the variety of classes and content it provides young performers.
While each dance class, singing class and drama class is a stand-alone training platform when combined and linked through careful planning to ensure the students develop character and acting skills, voice and musicality as well as movement and choreography they provide a complete production outcome and performance experience.
Each year students participate in several live performance opportunities including a full musical. The experience this brings from the first round of auditions to the final curtain sees the students fully engaged in the process. All age groups participate in the annual production and the value of the holistic approach to discovering musical theatre is immeasurable.
What Your Child Will Learn
Passion and personality
So many skills all bundled into one exhilarating experience
Confidence and communication skills
Focus and commitment for high achievement
Lifelong friendships
Teamwork and resilience
To build a basic package select one each of dance classes, singing classes and drama classes. Each age group has this basic selection timetabled consecutively on one day. For a more comprehensive experience you can extend your package by adding other additional classes. The most popular package includes classes in jazz, tap, drama and singing.
Dance Packages
Create your own package of classes to enjoy the discounts offered for multiple classes. Enthusiastic students and aspiring professional dancers can train across all the styles and work towards examinations and qualifications to accelerate technique and skill development. And refine artistry and performance.
From recreational dance classes for kids to the aspiring star performer we have a technique and style to suit all abilities and ages.
Package your dance classes with drama and singing classes for the full Musical Theatre experience or extend your training to accelerate your learning and achieve recognition and qualifications.
Dance Start and Musical Theatre Start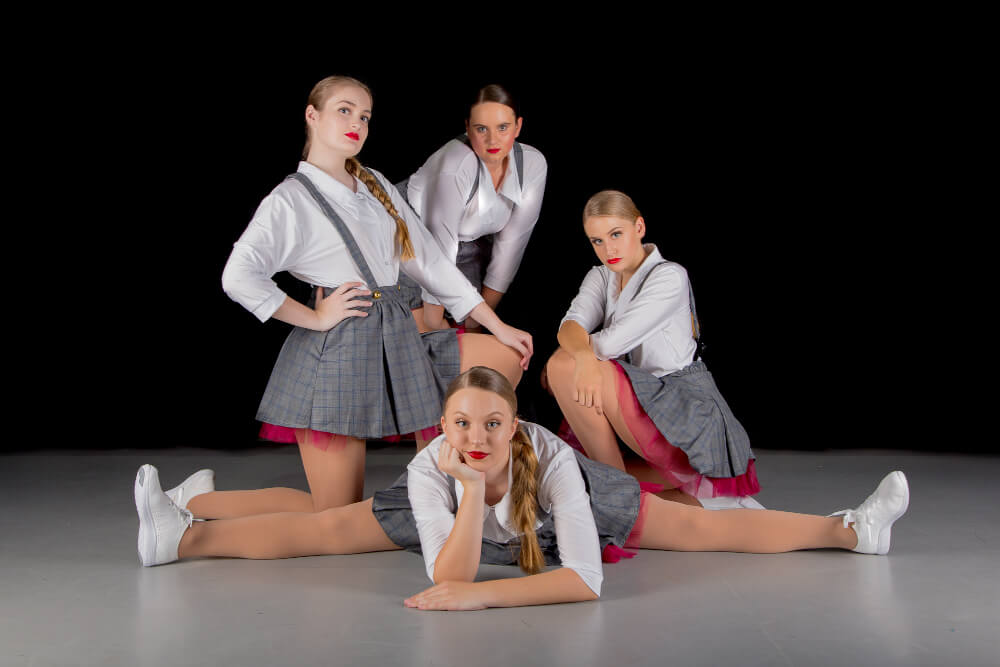 Examinations, Performances, VET & Private Tuition
Shine Bright like the star you are
Dance? Act? Sing? Your way! Come and try new styles today. Join us at The Dance and Theatre Factory! New enrolments welcome anytime.