Term Dates
There are 4 terms per year (in line with state school calendar).
The Dance and Theatre Factory fees are calculated per student for the number of hours attended each week.
Classes are conducted over 40 weeks in the year and fees for the year are divided into 4 equal term payments charged at the end of each term due and for the following term.
For 2022 our terms are:
Our Fees
Fees start at:
$150/term for tinies and juniors, 30-minute class
$180/term for pre-teens 45-minute class
$190/term for Teens 1-hour class
Rates reduce as hours increase.
Family discount – 5% off the second, third child.
Registration – A registration fee of $45 or $60/family is charged on joining and then once per year.
Show Media Fee – $75.00 per family ( each family receives production photographs and videos of end of year performances)
Public Holidays – NO classes on public holidays. Fees are adjusted accordingly.
In the interest of giving as much notice as possible the following items will cost extra. Costumes, performance tickets, workshops and competition entry fees and annual performance show media fee.
Our PACKAGE rates are as follows:
Junior Musical Theatre Start – 3 classes $270.00 Add extra class $347
Pre- teen Musical Theatre – 3 classes $347.00 Add extra class $445
Teen Musical Theatre – 3 classes $445 Add extra class $570.00
From recreational dance classes for kids to the aspiring star performer we have a technique and style to suit all abilities and ages.
Package your dance classes with drama and singing classes for the full Musical Theatre experience or extend your training to accelerate your learning and achieve recognition and qualifications.
Dance Start and Musical Theatre Start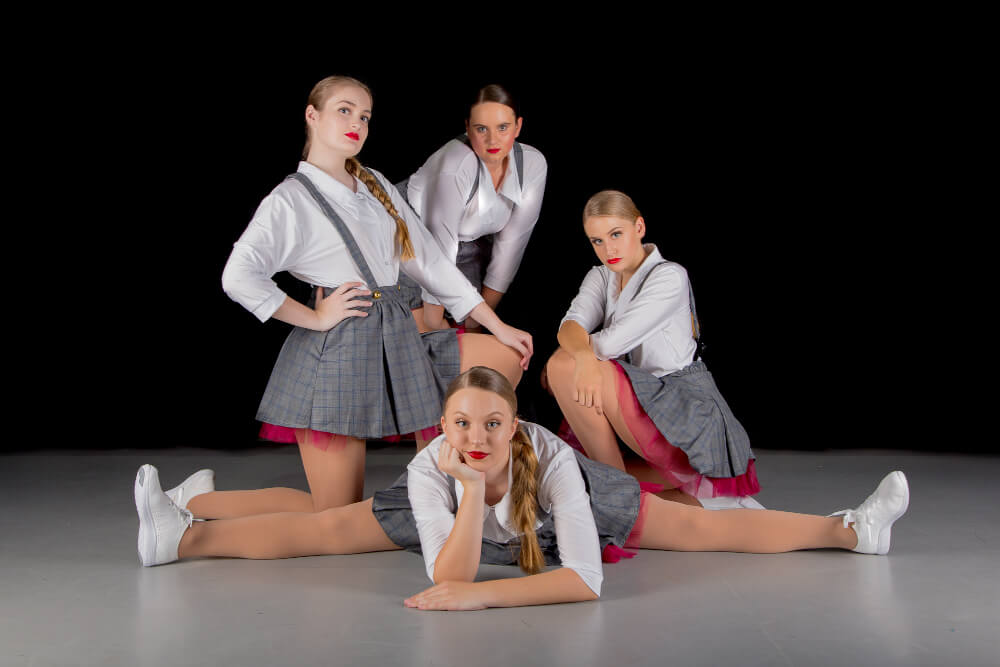 Examinations, Performances, VET & Private Tuition
Shine Bright like the star you are
Dance? Act? Sing? Your way! Come and try new styles today. Join us at The Dance and Theatre Factory! New enrolments welcome anytime.