Tap
From Fred Astaire to Tap Dogs this is a fun style of dance to learn offering development in Rhythm, stamina, speed, elegance, coordination and musicality. This is a technique that has also seen the development of many different styles through the influence of modern music.
Our Junior tap superstars allows for the fun to develop and expand on basic tap skills, learning the differences between steps, stamps and shuffles and being allowed to stomp and stamp and make noise with your feet!
Our Pre-Teen tappers continue to develop and expand on their skills learnt by performing short combinations and developing their fancy footwork in both speed and rhythm. Building on their tap repertoire from week to week, they are continually expanding their confidence and skills. In their weekly classes, the teen tappers refine and develop their technical skills and are introduced to different tap performance styles, dance routines and complex rhythms. Senior tappers refine their rhythm and musicality skills and advance to a professional level.
Jazz
Our Jazz classes get the heart pumping, your body moving and the chance to turn, leap, kick and groove.
Our active classes involve exciting dance routines to popular modern music and your bodies desire to move to it. A popular style of dance for all ages from our junior groovers to our teen movers.
Our junior groovers spend their lessons, learning the basics of Jazz with basic stretching, kicks, jumps and moving their bodies in time with the music to create fun filled dance routines. Filled with popular music, they expand their skills learnt in tinies dance.
Our Pre-teen Jazz dancers continue on their Jazz Dance journey to build and develop new skills expanding on their turns, jumps, kicks and directional work. Learning new ways to stretch and move with a focus on counts and musicality.
Our Teen Jazz dance classes aim to mold and develop the skills already learnt whilst introducing new and more advanced technical skills. Performance style is refined, and a cleaner, sharper technical precision is the aim while progressing the dancers toward professional skill and performance levels.
From recreational dance classes for kids to the aspiring star performer we have a technique and style to suit all abilities and ages.
Package your dance classes with drama and singing classes for the full Musical Theatre experience or extend your training to accelerate your learning and achieve recognition and qualifications.
Dance Start and Musical Theatre Start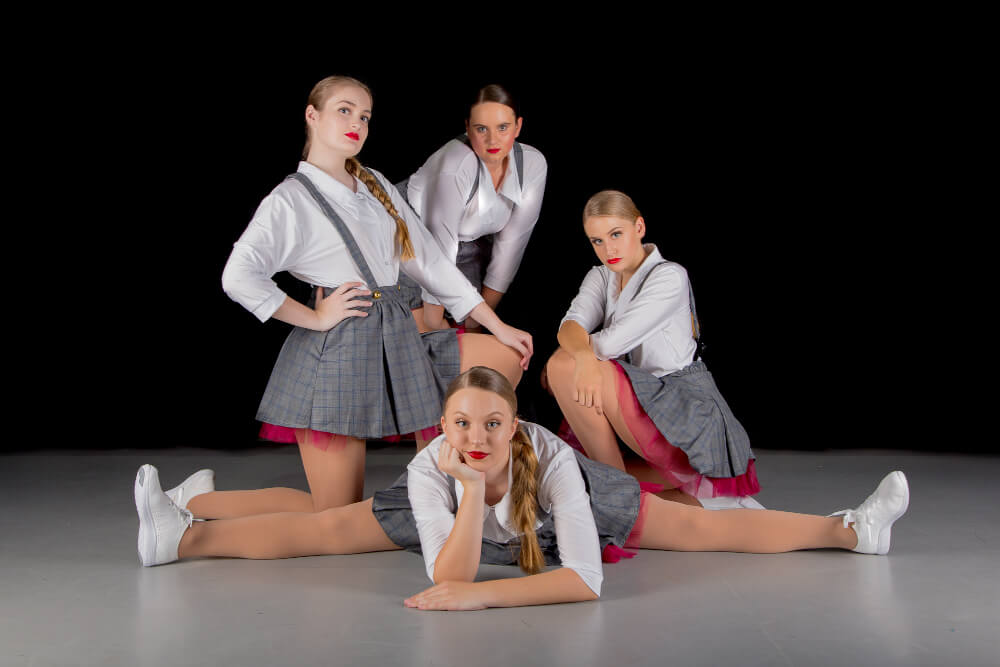 Examinations, Performances, VET & Private Tuition
Shine Bright like the star you are
Dance? Act? Sing? Your way! Come and try new styles today. Join us at The Dance and Theatre Factory! New enrolments welcome anytime.